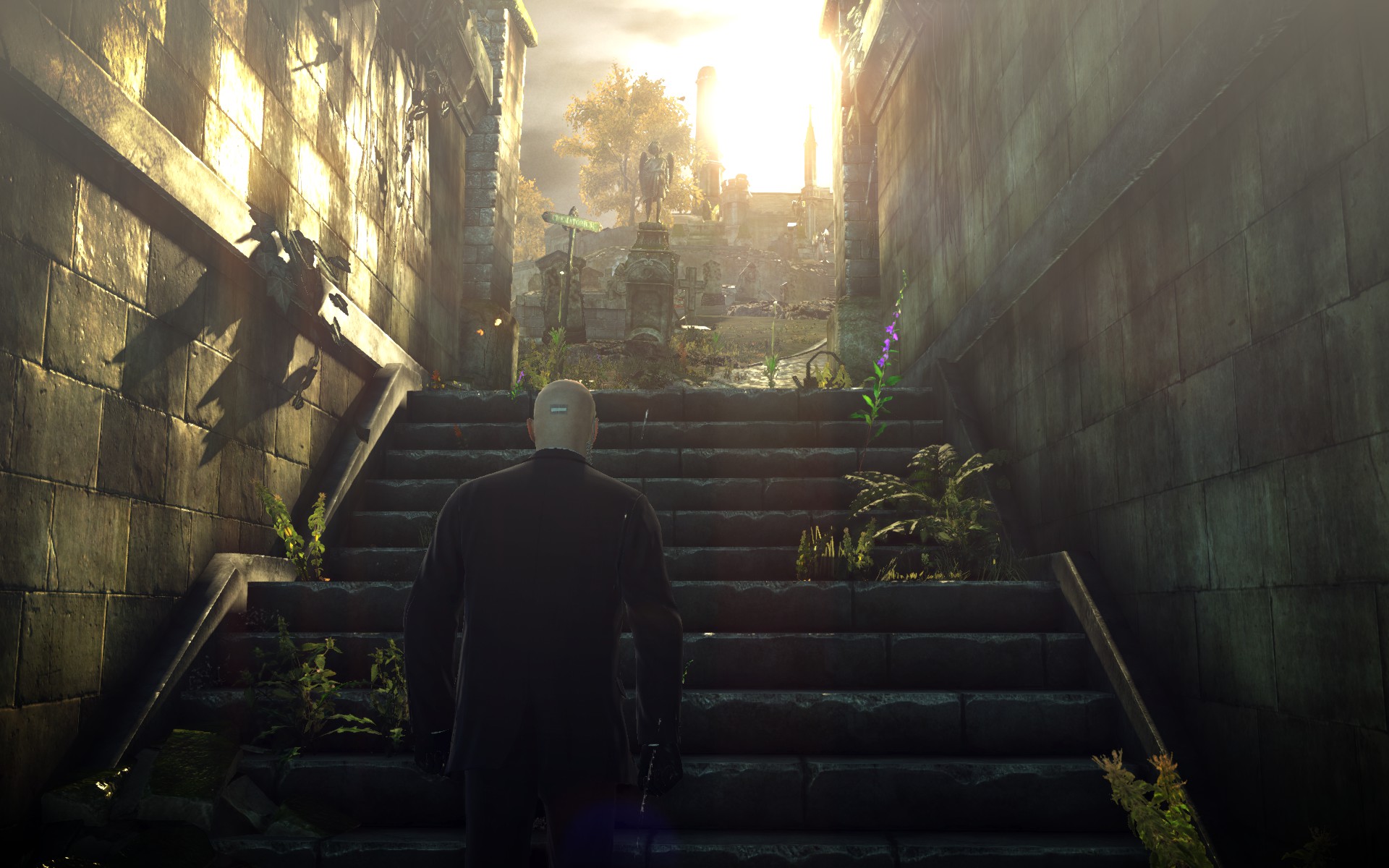 Murder for hire requires a certain mindset. Patience, diligence, attention to detail, caution, detachment: all of these have defined 47 for the previous four Hitman games. In Hitman: Absolution, however, it appears that 47 has forgotten a decade of his experience and training.
In the opening level, 47 turns his back on his agency, deliberately fails to complete his mission, and goes rogue. From then on, he is either seeking to learn the history of a girl named Victoria or attempting to get her back from those who've kidnapped her.
The gameplay in the Hitman series has been very similar since Hitman 2. Each game used a very similar system and each had a similar feature set. Most of the innovation was in level design and the creation of interesting assassination scenarios. Absolution is the first major change in system since then, and, unfortunately it is mostly for the worse. Arbitrary saving has gone away, replaced with checkpoints which are all too rare. The graphics have been updated to be appropriate with the times, but that has led to the game having a very inconsistent frame rate. If data is loading, the frame rate will often slow to a crawl.
Unfortunately, bugs aren't limited to the graphics subsystem. I've repeatedly had problems with the game corrupting its own data files and then crashing when it attempts to read the same. If left paused for an extended period of time (say a few hours), the game will be unplayable–lagging, stuttering and otherwise being finicky.
Absolution is really divided into three kinds of levels. The first–and best–are the open assassination levels. These give 47 a great deal of freedom in carrying out his mission and there is enough room to maneuver to make it fun while still being challenging. The second type are the highly restricted assassination levels. These levels often occur in entirely hostile places with highly restricted areas of movement and filled to the brim with guards. Often, these levels are just exercises in patience until the scripted kills can be identified. The third–and worst–type are the sneaking levels. They have no killing, no interesting mechanics, just waiting, sliding along cover, and dodge rolling. In a sense, they are entire levels devoted to the least interesting aspect of the Hitman series.
When you're playing its good levels, Absolution is as good as any other Hitman game. I just wish that the good levels occurred more often. As it stands, less than half of the levels fall into what I would classify as the "best" type of level. And with a ratio like that, I just can't recommend the game.
Hitman: Absolution: 0